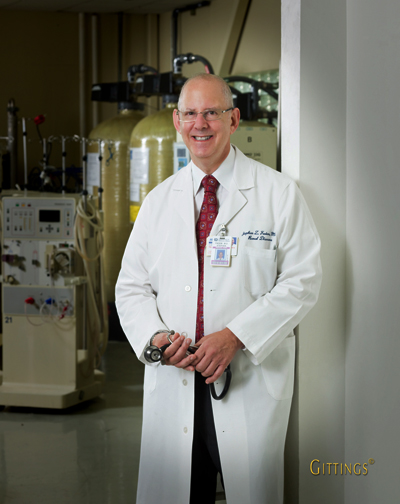 Stephen Z. Fadem, M.D., FASN
6624 Fannin, Suite 1400
Houston, Texas 77030
phone (713) 795-5511
fax (713) 795-4627
e-mail - fadem@bcm.edu
Development Page
Biography
Dr. Fadem is a practicing Houston nephrologist. He began practice in 1978 after completing a renal fellowship at The University of Texas Health Science Center in San Antonio. He is a graduate of the University of Oklahoma College of Medicine, and did his internal medicine residency at The University of Texas and MD Anderson Hospital in Houston. He is a Clinical Professor of Medicine, Baylor College of medicine. Formerly from Tulsa, Oklahoma, Dr. Fadem is married and has three children and 5 grandchildren.
He is also a Fellow of of the American College of Physicians, Fellow of the American Society of Nephrology, diplomate of the American Board of Quality Assurance and Utilization Review Physicians (CHCQM - Certified Health Care Quality Management), and a member of the International Society of Nephrology, Renal Physicians Association, the American Association of Kidney Patients and The National Kidney Foundation.
He is active in quality management, credentialing and peer review for his dialysis centers. He is also active in several civic and religious organizations and is a current Chairman of the Medical Advisory Board of the National Kidney Foundation of Southeast Texas.
On a national level, he is chairman of the Medical Advisory Board of the American Association of Kidney Patients, and a past vice-president of the Board of Directors. He has also served on the Board of Directors of the Renal Physicians Association, and actively serves on two national RPA committees, the Government Affairs Committee and the Health Finance Committee. Dr. Fadem has been active in the Forum of ESRD Networks was a member of the CMS Clinical Performance Measures Committee. He serves as a consultant to the computer industry in the development of CKD management software and is the founder of Touchcalc, a software design company. He lectures frequently on dialysis management, preventive nephrology, vascular calcification, anemia, patient education, CKD education, computer technology and computer security. Dr. Fadem is editor of AAKP Renalife, and is a reviewer for several peer reviewed journals.
Dr. Fadem has been nationally recognized by receiving the American Association of Kidney Patient's Nova Award, the National Kidney Foundation's Distinguished Service Award. He has also received the National Kidney Foundation's Presidents Award and the Myron L. Jenkins Award. He has been awarded the Peter Lundin Award for his contributions to patient education and The Visionary Award for his contributions to CKD education. He is the 2013 winner of the DaVita Core Value Award for Continuous Quality Improvement. He has been named as one of America's Top Doctors by Castle Connolly and US News and World Report, and is a Texas Super Doctor. He was honored by the National Kidney Foundation Serving Texas with their Glass Slipper Award, and is the recipient of the AAKP Lifetime Academic and Professional Achievement Award.
Dr. Fadem founded Kidney Associates in 1996. Today, it is a highly prestigious nephrology practice, led by Steve Fadem, Joey Buquing, Wasae Tabibi, Ruth Wintz, Rahul Pandey, Sejal Sarolia and PA Cassie Brown.
Dr. Fadem's hobby is photography.
Nephrology
A nephrologist (kidney doctor) treats patients with various kidney disorders such as kidney failure or chronic kidney disease, glomerulonephritis, hypertension, electrolyte and acid-base disorders. Nephrologists play an active role in the prevention of renal failure caused by diseases such as diabetes, hypertension, polycystic kidney disease. They manage patients who require dialysis and are instrumental in the evaluation of these patients for kidney transplantation. Since the early detection and mangement of patients with kidney disease leads to better outcomes, the nephrology community is highly interested in the area of chronic kidney disease (CKD) management and education.
Several web sites offer a great deal of additional information about these disorders. See related links and visit the The Nephron Information Center, http://nephron.com. The links page has excellent resources, and is a work in progress.
Dialysis
In 1985 Dr. Fadem and Dr. Samir Tuma, a former Baylor faculty member founded the Houston Kidney Center. The HKC Integrated Service Network, now a part of DaVita, is comprised of six dialysis facilities. The DaVita Medical Center Facility is now one of the largest dialysis units in the United States. In addition, Dr. Fadem is involved with several other local DaVita dialysis centers. He is the recipient of the 2013 Core Value Award for Continuous Quality Improvement. This award is given yearly to the DaVita Medical Director who best exemplifies the core value of CQI through outcomes-based leadership.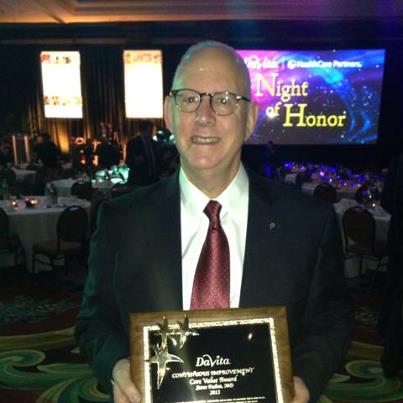 Computer Projects
In addition to his interests in medicine, Dr. Fadem is an avid computer enthusiast. Along with his wife, Joyce, and in cooperation with The Harris County Medical Society, he produced computer expositions in 1984 and 1985. He participated in the development of the renal section of the The Harris County Medical Society Museum of Health and Medical Science, and worked with several physicians to develop an interactive patient education program using Macromedia Director. He created The Nephron Information Center (nephron.com), Renalworld, qKidney,DialysisUnits.com,CKD-EPI,Food Values and Kidney Disastersand has contributed to many other websites. He designed and developed the original National Kidney Foundation's Kidney Disease Outcomes Quality Initiative Website (NKF-K/DOQI). Dr. Fadem worked with programmer, Brian Rosenthal (now a Facebook Senior Engineer) to develop the Newsdesk Aggregator, now used exclusively by nephron.com